Miami International Airport is a major airport, making your landing, layover, or connecting flight a little easier. Miami is always busy with many people coming and going. It serves both a destination and transfer point to other airports in the US and world wide. But, if you are facing a timely layover or even a delayed flight Miamis International offers activities to break that monotony.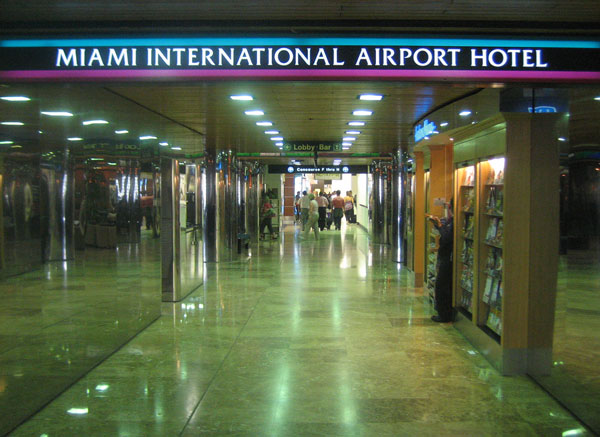 First there is the Miami International Airport Hotel, which is located right on airport property, this hotel offers luxurious accommodations for  you if you fear your flight may be delayed an extended period of time. It is  the only hotel on the airport property, staying there can make it easier for you to catch your flight, and puts you nearby in case a seat becomes available at the last-minute. Take it up a notch and reserve an awesome Escalade stretch limousine for your travel!
Shopping

If you're waiting a few hours books and movies may be your choice of comfort, they can be rented and returned at the airport. If you enjoy a more active lifestyle, the Ron Jon Surf Shop offers a one-of-a-kind Florida experience. You'll also find general stores, if you need to pick up miscellaneous items.
Dining
From convenient quick and on the go to full-service restaurants, such as the Top of the Port Restaurant and The Beach House, to ice cream shops, and nearly everything in between, the airport offers dining for every budget and taste. If you're wanting a quick cup of coffee can stop by the Dunkin' Donuts, or Starbucks. Looking to get past security to relax? There's plenty of choices on both sides of the check points as well. Go big or go home with this luxurious Hummer Limousine for all of your dining experiences.
Leisure Services
If you need a break, you may appreciate the Jetsetter Spa,. This spa focuses on manicures, pedicures and massages, with no advanced reservations needed. Not in the mood for the spa, look into an airline lounge providing a comfortable place to relax, they also offer business services. If you're already home don't waste time with a taxi, have a nice relaxing yet luxury ride with Limousine Service Worldwide.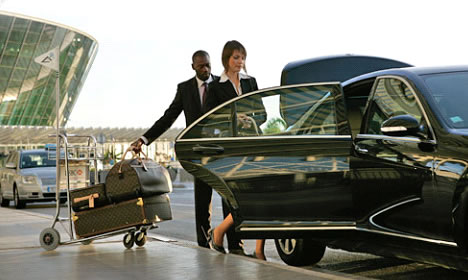 Arrangements for a ride to and from Miami can be made for any time of day, no matter how late or early your  flight may be scheduled. If necessary, you can plan for multiple pick-ups at different residences, hotels, or other locations to make sure all passengers are picked up at the most convenient time and location for them. Call now for a quick reservation and enjoy a luxury ride today 203-295-7575.
Liked this post? You might also like: